Are You Ready For Winter In The 'New Normal' ? 
Winter can be a magical time to spend outdoors with loved ones. But of course, this winter will be a little different.
With the colder weather comes flu season. So, it's even more important that we keep ourselves warm and continue to cover our mouths and noses.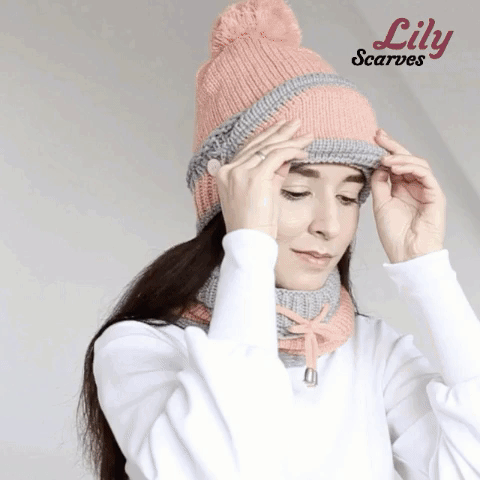 Introducing: The Fashion Must-Have For Winter 2020
Available in 5 cute colours, the matching, 3-in-1 Beanie, Scarf & Mask Set will complement your favourite winter outfit while keeping you snug.
Feel Snug & Stylish In Knitted Comfort
The knitted-cotton set has a thick, plush lining to keep your head, face and neck toasty all winter.
The detachable face mask is easy to breathe through yet double-layered - to help protect those around you from the flu and other infectious diseases.
The 3-in-1 Beanie, Scarf & Mask Set makes a fantastic gift, but be quick! Some colours have nearly sold out.
Specifications 
How to wash: To ensure it stays clean and germ-free, simply unbutton it and throw it in the washing machine.
Material: Knitted cotton.
Size: One-size-fits all.
Package includes
1 x Cute beanie
1 x Adjustable furred loop scarf 
1 x Detachable double-layered cotton face mask 

Our Guarantees
Satisfaction Guarantee
You have 30 days to return your item if it doesn't fit or meet your expectations. If you have any questions, you can contact Lisa from our Customer Care Service at info@lilyscarves.com.
Delivery with Tracking
Our current lead times are 5-12 business days for the UK, Sweden, Netherlands, Denmark and Australia and 10-20 business days for Canada, Norway, Ireland and Finland due to high demand during the promotional period. You get a tracking number and can track your order in the "Track Your Parcel" section.
100% Secure Payement
Our SSL protocol guarantees a secure transaction.